provided by:
A. Martin Miranda
The Mansfield Country Store is centrally located in the very heart of the Covered Bridge Festival on the corner of Martin St. and Mill Rd. This IS the main intersection of the Mansfield Covered Bridge Festival. As the patrons of the festival enter and exit the historic Mansfield covered bridge, they will pass by the Mansfield County Store and The Great Deck. The Great Deck overlooks Big Raccoon Creek and the covered bridge. Festival goers can
enter/exit The Great Deck from both Mill St. and Martin St. which are the main streets of the festival [and the town]. Since the Country Store is one of the most recognized permanent structures of Mansfield, your customers will have an easy venue to remember you by to find your business year after year. Furthermore, the Country Store and The Great Deck is conveniently located near the p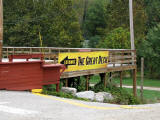 ublic restrooms [continually tended during festival hours] and the tranquil and peaceful Creek Side Food Court located right on the banks of Big Raccoon Creek. The Mansfield Country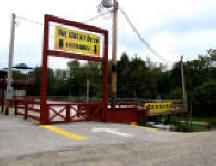 Store has been under the same management and ownership for the past three decades. It is our hope that our experience, our location, and your great product will add yet another great venue for the loyal Covered Bridge festival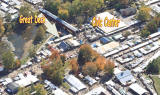 goers to frequent and enjoy year after year. We hope that the Mansfield County Store is the right location for your business. We look forward to working with you, and your participation in what has become one of the greatest Indiana traditions spanning over a half century long.
| | | | | |
| --- | --- | --- | --- | --- |
| | | | | |
| | | | 1 | We have outside vendor spaces on our 100 feet by 160 feet great wood deck. |
| | | |
| --- | --- | --- |
| | Driving Directions to Mansfield | |
| | | |
| | | |
| --- | --- | --- |
| | Note: Each property owner sets their own rental fees and determines what merchandise is acceptable for sell. | |
p
---